with her mother and stepfather in Sawtelle, California, early 1900s.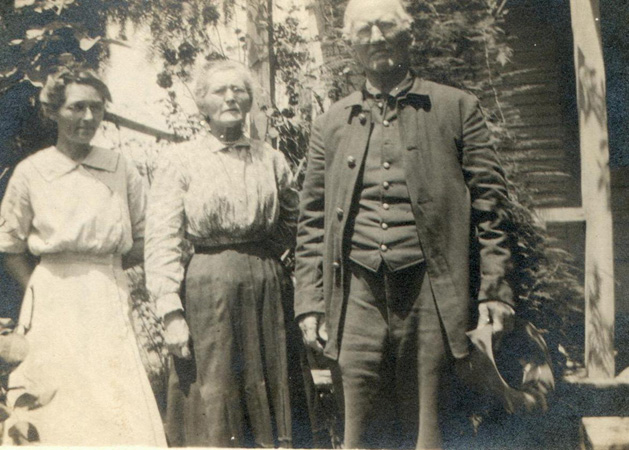 The stepfather is Edward Graybill, a Union Civil War veteran from Ohio. He lived in Sawtell to
take advantage of the Soldier's Home medical and dining facilities. He is apparently wearing the uniform of the Soldier's Home.
Graybill served with the Ohio 99th Regiment. One of their engagements was the Siege of Atlanta.